ICES Annual Science Conference 2020 Postponed to 2021!
Events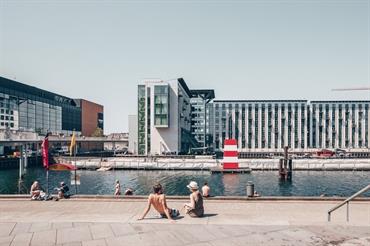 Date:
Sep 06 2021
00:00
-
Sep 09 2021
00:00
Venue: Copenague, Dinamarca
Themes (sessions A – R):
- Top predators, food webs, and ecosystem-based fisheries management
- Biomass, biodiversity, and ecosystem services in the mesopelagic zone
- Co-existence of sustainable fisheries and offshore wind energy development – lessons learned
- Past, present, and future of marine plankton assemblages and communities
- Connecting economic, social science, and interdisciplinary research and management advice
- Aquaculture health management – moving the needle forward from science to advice
- Beyond recruitment correlations: accounting for environmental change in single-species advice
- Can technology-based monitoring deliver timely, cost-effective, and high quality fishery-dependent data?
- The impacts of marine shipping and their effects on coastal communities and ecosystems
- Advances and challenges in marine litter pollution
- Taking stock on ocean acidification research for provision of future efforts
- Studying fisher attitudes, behaviour, and beliefs to customize fisheries management
- Known unknowns: structural uncertainty in fishery stock assessment and management strategy evaluation
- Understanding values related to the sea to resolve policy tradeoffs
- Impacts of human pressures on ecosystem components assessed by dynamic modelling
- Marine sediment extraction: footprint, sustainability, and effects
- Making transboundary ocean and coastal governance work – state of the art, problems, and enablers
- Scientific advances under ICES Science Plan
Deadline for submissions of abstracts: 11 March 2020.
All Dates
From

Sep 06 2021

00:00

to

Sep 09 2021

00:00