13th International Passive Sampling Workshop and Symposium (IPSW 2022)
Events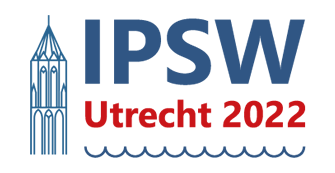 Date:
Sep 18 2022
00:00
-
Sep 20 2022
00:00
Venue: Host City - Utrecht, the Netherlands
TOPICS:
Sessions will be assigned to the following key topics reflecting the development and application of passive samplers in air, sediments/soils and water:
1. Hydrophobic compounds
2. Volatile and semi-volatile compounds
3. Metals, inorganic compounds
4. Hydrophilic compounds
5. Development of novel passive sampling devices
6. Environmental applications and monitoring with passive samplers
7. Toxicity assessment based on passive sampling methods
8. Key aspects for QA/QC, accreditation, data treatment and interpretation
9. Environmental policies and Strategy for PS implementation
The 2022 IPSW aims to attract a diverse audience, from experts in the development and application of passive sampling techniques to new users becoming more familiar with the advantages of passive sampling, working to advance the science and increase the use of passive sampling approaches to meet risk assessment, policy, and regulatory needs.
Important dates
First Announcement Call for papers: April 22
Abstract and Personal Submission: May 1 – June 15
Notification of Acceptance: June 30
Second Announcement: July 30
Deadline Poster Submission: August 15
Detailed Programme: August 31
Early Bird Registration: June 15
Email
This email address is being protected from spambots. You need JavaScript enabled to view it.
All Dates
From

Sep 18 2022

00:00

to

Sep 20 2022

00:00