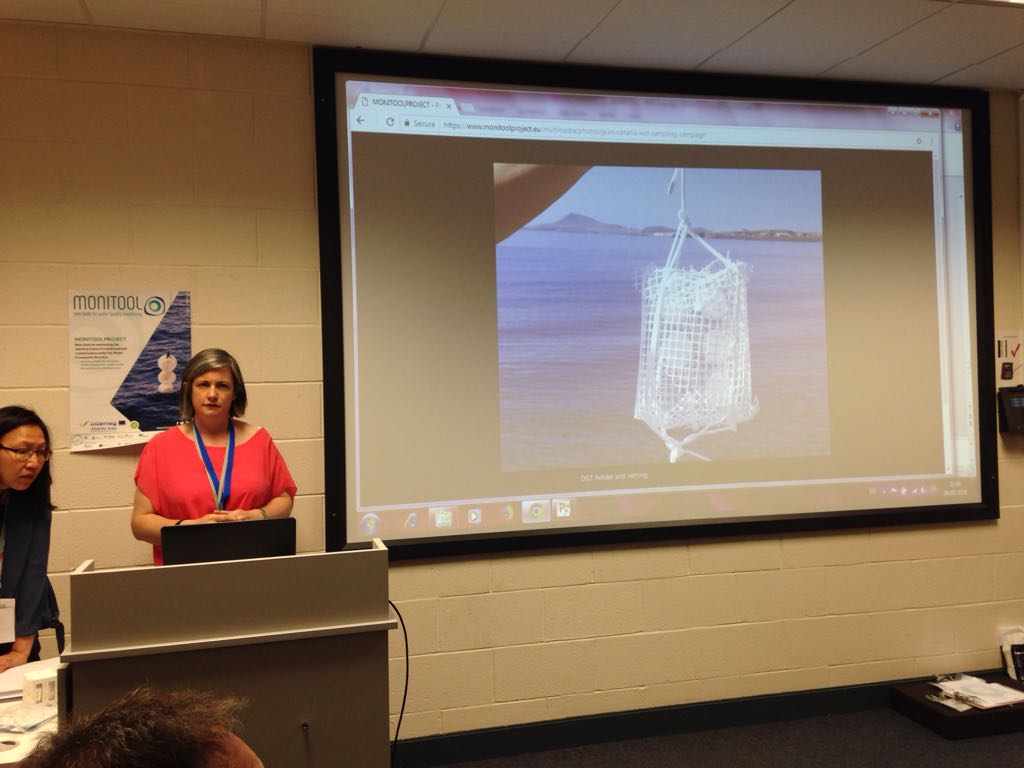 MONITOOL Project, present at the 10th International Passive Sampling Workshop and Symposium in Dublin
MONITOOL Project has participated in IPSW 2018, an internationally recognized platform of passive sampling methods experts, with several actions. All project partners were present at this even in Dublin which has coincided with second general meeting of the project.
A MONITOOL satellite workshop was organised by partners. During the event were presented previous case studies and practical considerations for DG, exploring the potential role of DGTs in a regulatory and legislative context. In the final panel discussion, workshop-participants had the opportunity to debate several aspects of metal contamination evaluation using DGTs with partners from across the MONITOOL consortium. Finally, during the following IPSW sessions, works developed within MONITOOL were presented through a poster and an oral presentation.
IPSW (https://ipsw.eu) is an internationally recognized platform of experts using the latest techniques for identifying undesirable substances using passive sampling methods in addition to an opportunity for experts to exchange ideas and experiences in this field.
MONITOOL project, leaded by Dublin City University (DCU, Ireland), has other research partners across the European Atlantic Area. They are: Instituto Tecnológico de Canarias (ITC, Spain), Instituto Português do Mar e da Atmosfera (IPMA, Portugal), Fundación AZTI (AZTI, Spain), Institut Français de Recherche pour l'Exploitation de la Mer (IFREMER, France), Centre for the Environment, Fisheries and Aquaculture Science (CEFAS, United Kingdom), Università degli Studi di Cagliari (UNICA, Italy) and Instituto Superior Técnico (IST, Portugal).
MONITOOL PROJECT - New tools for monitoring the chemical status in transitional and coastal waters under the WFD - has duration of three years, from July 2017 until June 2020, when it is expected that this methods will be confirmed as a better choice for monitoring the coastal waters than the classical spot water sampling.