DGT extraction and metal analysis by IFREMER
Photo: DGT resine recovery – april 2018 The DGT technique is used to extract and concentrate metal cations in situ. Their use has shown that this approach is applicable for many metallic elements (Ag, Al, Cd, Co, Cr, Cu, Fe, Mn, Ni, Pb, Zn). DGT are very simple devices to implement. They irreversibly accumulate (on a Chelex 100 resin) the most "labile" dissolved metal cations (hydrated ions, mineral complexes, small organic complexes) depending on...
IST (Lisbon, Portugal)
| MONITOOL has as main target to adapt suitable Environmental Quality Standards (EQSs) for priority and specific metals to allow the use of Diffusive Gradient Thin films (DGTs) for water monitoring. DGTs are a type of passive sampling devices (PSDs) that measure the concentration of labile species present in aquatic media, better related to risk assessment than the total concentrations. Therefore, during MONITOOL project, co-deployments of DGTs plus water spot sampling and...

Last EEA report shows the importance of Water Framework Directive (WFD) to keep and improve waters quality in Europe
European Environment Agency (EEA) has published a report which gives an updated health check over European surface and groundwater bodies, showing the good general status of waters on the continent and the big challenges remain. Implementation of European water legislation has ensured this improvement, "but much more needs to be done".
Only 40% of monitored lakes, rivers,
...

ITC has carried out an additional MONITOOL sampling campaign
Due to lack of DGT based metal information in the Canary Islands, ITC (Instituto Tecnológico de Canarias) has carried out an additional sampling, during June 18th-22th, that will allow a better comparison and interpretation of MONITOOL results in this area. During this campaign, two sampling locations have been selected at Gran Canaria Island, both in the Puerto de La Luz y de Las Palmas: Real Club Náutico de Gran Canaria marina and...

Sampling and sample processing and analysis WP5 protocols development
Operational variability can have a major impact on the data interpretation due to the different sampling and analytical methods used by all Partners as it can lead to incompatible results and resulting in the dataset being incomparable. In order minimise this issue, protocols (sampling and analysis) are required to enable all Partner to apply the same methods for field samples collection and for laboratory samples processing...

UNICA contributes to MONITOOL project from outside Atlantic Region
The Università degli Studi di Cagliari (UNICA; Italy) is participating in the MONITOOL project as a Partner from outside the Atlantic Region, which operates in the Mediterranean. The main tasks of this institution research group are: - to collaborate in the development of sampling and sample handling protocols - to perform two sampling campaigns, in wet and dry seasons - to participate in an intercalibration exercise - to...

Implementation of seaFAST equipment at IPMA for the analysis of total metal concentrations in MONITOOL water samples
The MONITOOL project aims to monitor existing metal contaminants in the coastal and estuarine waters of the partners involved. This aim is important for the monitoring the chemical status of these waters. The Portuguese Institute of the Sea and Atmosphere (IPMA) is responsible for the task involving the determination of trace metals in the water. To achieve this goal an ongoing...

MONITOOL Project has participated in IPSW 2018, an internationally recognized platform of passive sampling methods experts, with several actions. All project partners were present at this even in Dublin which has coincided with second general meeting of the project. A MONITOOL satellite workshop was organised by partners. During the event were presented previous case studies and practical considerations for DG, exploring the potential role of DGTs in a regulatory and legislative context. In...

The second partners meeting of MONITOOL
took place in Dublin the 9th of May
, where results of the recent sampling campaigns (carried out between January and March of present year) have been discussed. This meeting took place coinciding with the 10th International Passive Sampling Workshop and Symposium (IPSW 2018), also held at
Dublin City University
between 9th and 11th May 2018. During the meeting, partners presented the progress achieved in the different project´s work packages, as well as...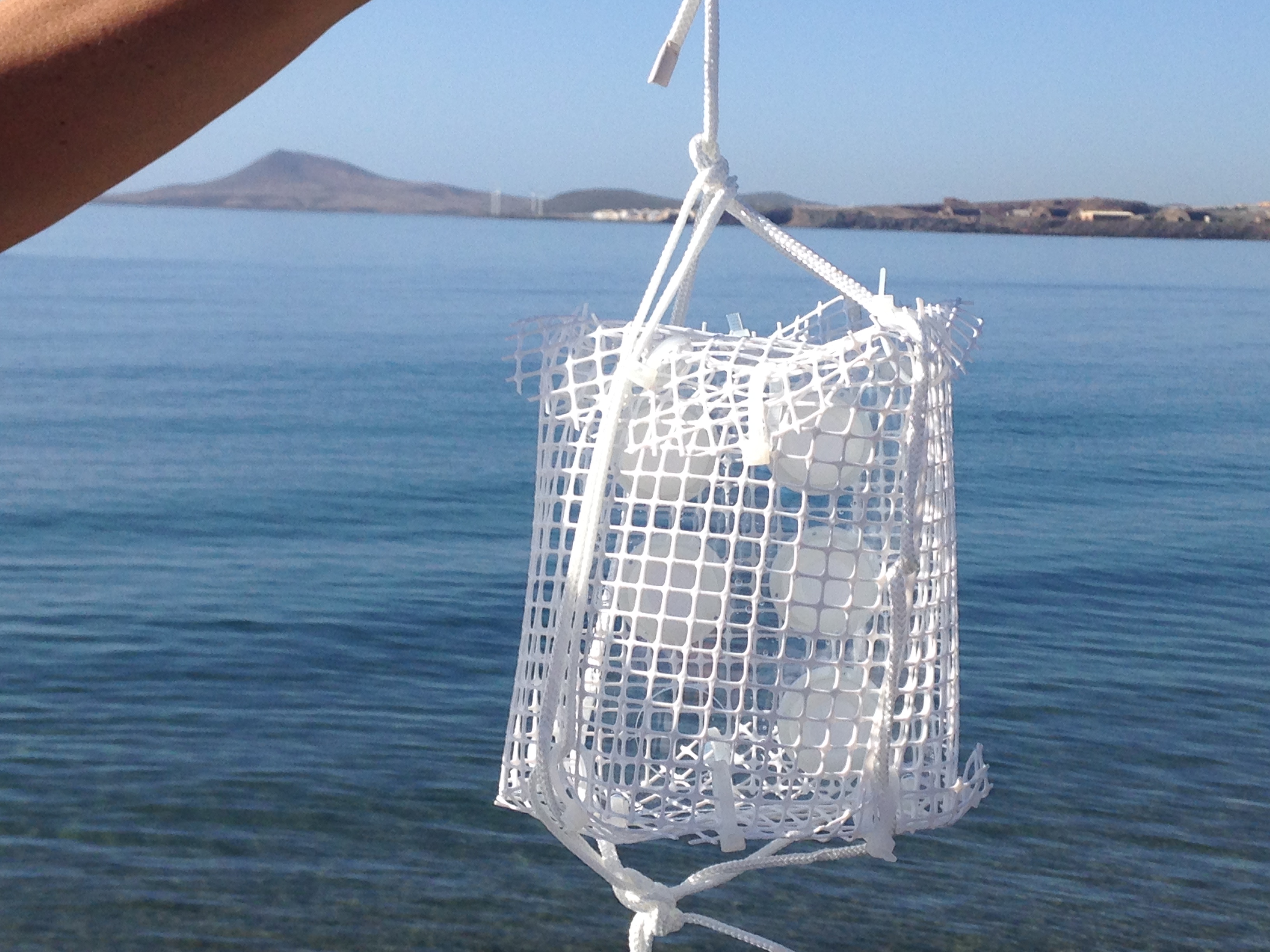 MONITOOL Project
is already present in the coasts of the
Canary Islands
. ITC (Instituto Tecnológico de Canarias) has started the DGT deployment in 4 locations of Gran Canaria island. This action is within the Wet Sampling Campaigns period, which is expected to finish at the end of March. The study areas in Gran Canaria have been: Puerto de la Luz y de Las Palmas, Jinámar, Taliarte and Gando. In these locations, the research has been possible due to the collaboration of Real Club Náutico de Gran...

MONITOOL Project
starts its first sampling campaigns to obtain water chemical status information along the whole European Atlantic Area, from the Scottish Highlands and Islands to Canary Islands. It will take place between January and March of current year. In these campaigns, passive sampling devices (DGTs type: Diffusive Gradient in Thin films) and spot water samples are both used. The aim is to obtain a robust database to adapt existing Environmental Quality Standards (EQS; 0.45...

MONITOOL has been one of the projects presented during the workshop taken place on Dublin last November between Dublin City University (DCU) and University of South Australia (UniSA). Both universities, which have recently signed a research collaboration agreement, have shared information about their projects related with sensors and the different ways of chemical status monitoring on different places and material status. Dr. Blánaid White, whose research group is developing several projects...

MONITOOL Kick-off meeting (14th- 15th September 2017)
The project kick-off meeting of the European MONITOOL initiative has taken place on
14 and 15 September in Dublin
, bringing together all institutions involved, both partners and associated partners. During the meeting, after an overview of MONITOOL structure and objectives as well as project management and financial aspects, all project Work packages were presented by corresponding leaders after which discussions concerning the more...

MONITOOL PROJECT in the International DGT Conference 2017 (6th- 8th September 2017, Gold Coast, Australia)
M.J. Belzunce-Segarra
(Fundación
AZTI
) presented the study untitled "Comparison of spot and passive sampling (DGTs) for regulatory monitoring of metal concentrations in estuaries: An example in Oiartzun estuary (Northern Spain)" in the
International DGT Conference 2017
, organized by Griffith University, was celebrated in Gold Coast, in Queensland, Australia from 6 - 8 September 2017. The aims of...