MONITOOL FINAL CONFERENCE 2023
Events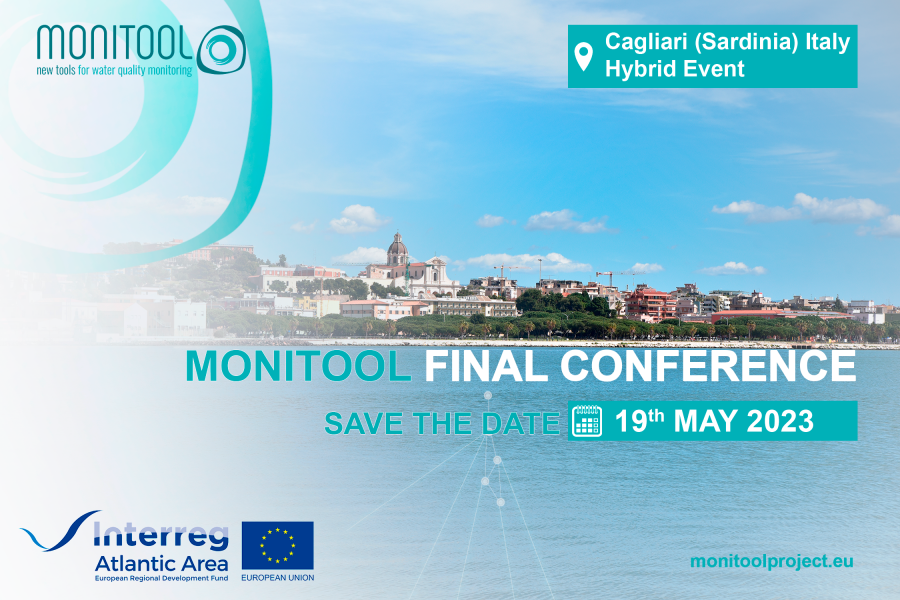 Date:
May 19 2023
00:00
Venue: T-Hotel, Via dei Giudicati, 66, 09131 Cagliari CA (Sardinia, Italy) and on line
We would like to cordially invite you to the Final Conference of MONITOOL Project, which will be held in hybrid format on May 19th, 2023.
The main objective of the MONITOOL project is to incorporate passive samplers, specifically Diffusive Gradient in Thin Films (DGTs), into European directives for assessing the chemical status of marine waters. This conference will offer you a unique opportunity to receive first-hand insights into the final outcomes of the project, while benefiting from the exchange of information and generated debate in a high-quality forum composed of experts in the use of DGTs. We also expect that the MONITOOL Conference will bring you the occasion to forge relationships with other stakeholders and scientists that will be conducive to future collaborations.
The conference will be held at the T-Hotel, Cagliari (Italy), where rooms at special rates have been arranged for attendees.
The event is admission free, but prior registration is required, so, we kindly ask you to register via the following link before 18 May 2023: https://forms.gle/FS4CCiYB2UULgDXQ9
The Final Conference is intended to be an entertaining and dynamic event, so in addition to a brief presentation of the main results of the MONITOOL project, several experts in the use of passive samplers will participate. In talks of no more than 20 minutes, they will tell us in detail about their practical experiences and real case studies with these devices. Participants, both in person and online, will also have time to discuss or ask questions about the topics covered.
AGENDA: here.
We are looking forward to meeting you in the beautiful Cagliari!
MONITOOL project is co-funded by Interreg Atlantic Area Transnational Cooperation Programme 2014-2020 during six year project duration: July 2017- June 2023.
Email
This email address is being protected from spambots. You need JavaScript enabled to view it.